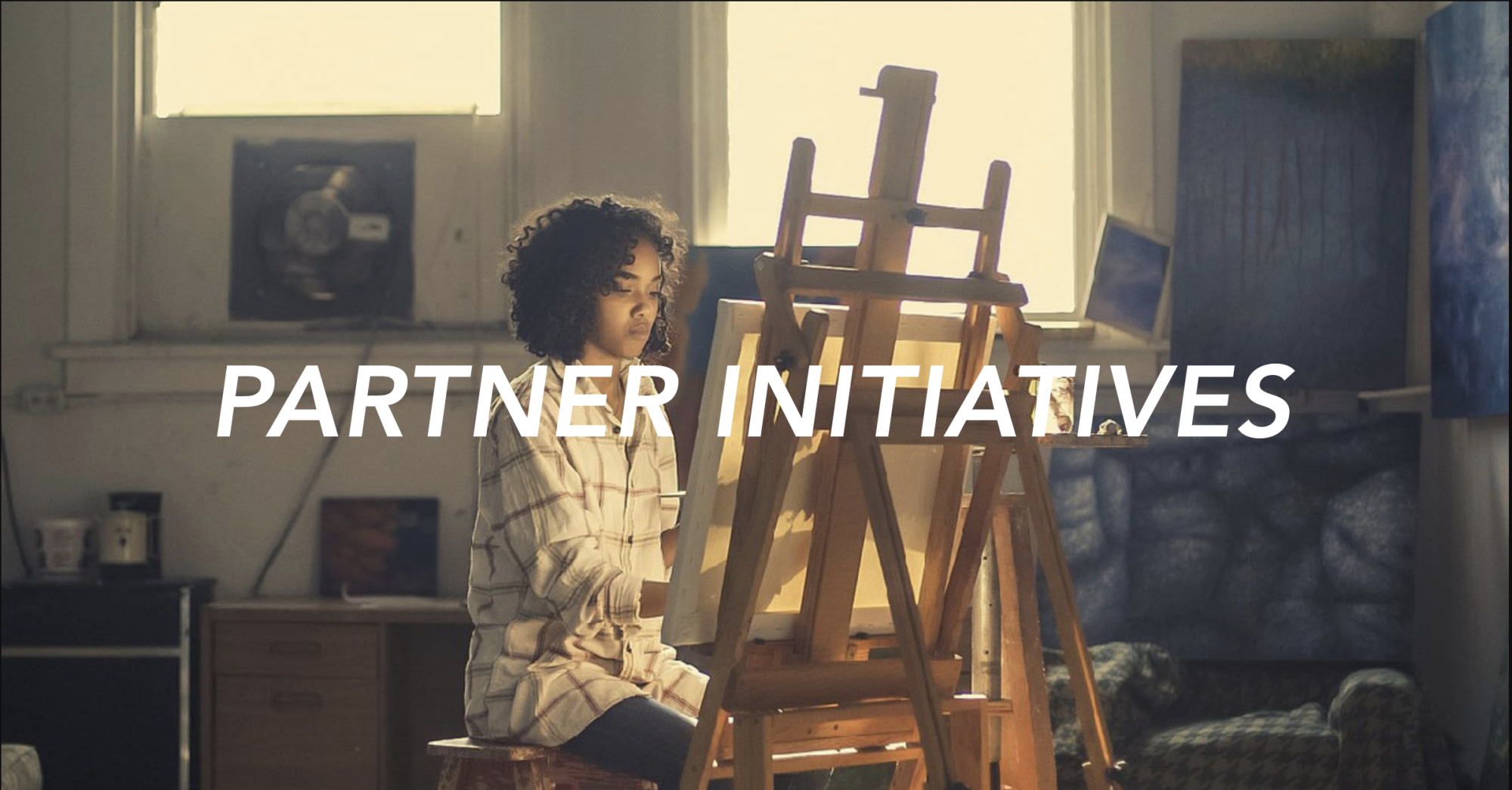 Our mission for Stand For The Arts, a national arts advocacy platform, is to ensure the arts remain a vital part of our society and to reinforce the value that the arts provide to the creative economy. That's why at Ovation, we're proud to partner with our distributors to celebrate local arts organizations and community leaders across America, to recognize their commitment to accessibility and equity in arts and cultural opportunities for all.

Our partnerships shine a national spotlight on the Power of Art™ within local communities.


---
MAYORS WHO #STANDFORTHEARTS
Ovation is recognizing mayors and their communities throughout the country who advocate for arts access and equity. They stand together with local non-profits, our distribution partners, and Ovation in support of the arts in their cities.
Hillary Schieve, Reno Mayor, recognizes Note-Able Music Therapy Services' impact by their work to create lasting change in the lives of people of all abilities through music.
San Diego Mayor Todd Gloria shines a spotlight on WorldBeat, which has helped to bring a diverse and culturally dynamic experience to Balboa Park visitors for more than 35 years.
Phoenix Mayor Kate Gallego celebrates organizations such as Support My Club and Act One, which continue to foster a vibrant and more accessible arts community.
Mayor David Holt, of Oklahoma City, encourages support for its local arts economy, where ​organizations like Oklahoma Shakespeare ​help generate millions of dollars and thousands ​of jobs.
Dallas Mayor Eric Johnson expresses his support for the inclusive representation of Dallas' arts, artists, and proudly salutes Dallas Black Dance Theatre as the city's leading cultural ambassador to the world.
Click the photos to learn more about our partner organizations.
Phoenix, AZ: Photo credit: Harrison Hurwitz Photography LLC; Costa Mesa, CA: Photo Credit – Pam Collazo; Syracuse, NY: Photo Credit – Amelia Beamish; Oklahoma City, OK: Photo Credit – Greg Singleton; Holualoa, HI: Photo Credit – Eric Edwards; Missoula, MT: Photo Credit – Melissa Anne Photography; Orlando, FL: Photo Credit – Creative City Project; Lima, OH: Photo Credit – Michael Ayers Photography


---
STAND FOR THE ARTS PARTNER AWARD RECIPIENTS
Nominated by Ovation's partners, selected arts organizations are awarded $10,000 contributions based on the following criteria:


• Commitment to accessibility and equity in the arts
• Advocacy for underserved populations in their communities
• Support of creative/artist communities via economic or mental health recovery connected programs

2021-2022 AWARD RECIPIENTS
Organization, City, State; Partner


Philadelphia, PA; Comcast
Gillette,WY; Charter
Syracuse, NY; Charter
Orlando, FL; Charter
Dallas, TX; Charter
Holualoa, HI; Charter
Richland, WA; Charter
Friends of Schools of the Arts

Rochester NY; Charter
New York City, NY; Charter
Missoula, MT; Charter
Sault Tribe of Chippewa Indians Interpretive Center

Sault Ste. Marie, MI; Charter
Columbia, SC; Charter
Jackson, OH; Charter
The Lyric Theater and Cultural Arts Center

Lexington, KY; Charter
Santa Ana, CA; Charter
Milwaukee, WI; Charter
Click above to learn more about our 2017-2020 award recipients.