Ovation Expands Its Relationship with the Host of 'Arts Engines'
The Award-Winning Writer and Educator Will Create 12 Original Poems That Connect with Ovation's Mission as an Arts Network
Ovation TV, America's premier arts network, today announced that it has signed poetjournalist Aaron Dworkin as its first Poet-in-Residence. In this role, Dworkin will create 12 original poetic works for Ovation TV that will enrich, empower, inform, and support the mission of the arts network. Over his year in residency, Dworkin will produce and record monthly poetry readings, to be shared on the Ovation NOW app and at ovationtv.com/watch.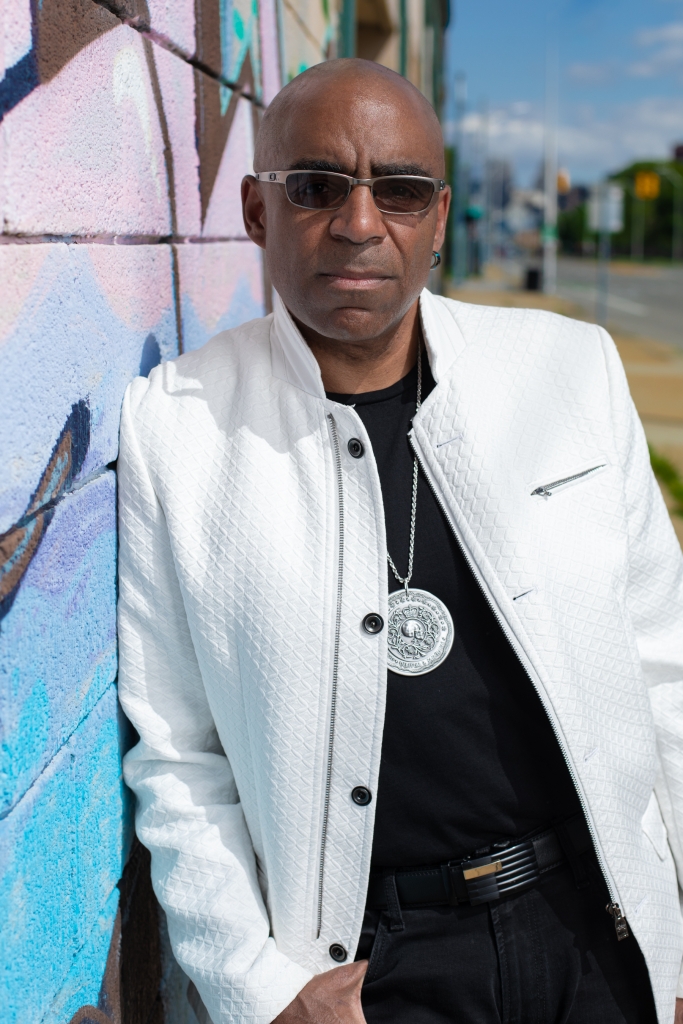 Named a 2005 MacArthur Fellow, President Obama's first appointment to the National Council on the Arts, and member of President Biden's Arts Policy Committee, Aaron P. Dworkin is former dean and current Professor of Arts Leadership & Entrepreneurship at the University of Michigan's School of Music, Theatre & Dance. Dworkin originated the terminology "poetjournalism" which he defines as "journalism in which a news story is presented in poetic form incorporating elements of emotion, opinion and creative illustration." He has been featured on The Today Show, NBC Nightly News, CNN, Jet Magazine and named one of Newsweek's "15 People Who Make America Great." His Emmy award-winning film An American Prophecy was honored by numerous festivals, while his visual digital art project, Fractured History, has exhibited to rave reviews.
Dworkin also serves as host of the interview series Arts Engines, which can also be found on the Ovation NOW app and ovationtv.com/watch. Arts Engines first launched on Ovation TV in July 2020; it is a free weekly series that highlights the perspectives of the thought leaders and game-changers who are creating significant impact in the field of the arts. Since its inception, Dworkin has interviewed over 100 people, including the President of the Chicago Symphony, the Chairman of the National Endowment for the Arts, the Dean of the Bienen School of Music at Northwestern University, and the Executive Director of Dance/USA.
"We are thrilled to be creating Ovation's first Poet-in-Residence position, especially with long-time collaborator and friend to the network Aaron Dworkin," said Scott Woodward, EVP of Programming and Production, Ovation TV. "Aaron is an incredibly talented artist and a passionate advocate for the arts. We're excited to see what he creates."
Added Dworkin, "I am excited to engage in this expanded role with Ovation where we will be able to further their mission and programming through this unique medium of poetry."
Dworkin's first poem as Poet-in-Residence is titled 'Ovation' and has been published here: https://www.ovationtv.com/watch/playlist/NHe8ibUA/
For more information about Dworkin, please visit https://www.aarondworkin.com/about
About OVATION TV America's Premier Arts Network
As an independent television, production, and digital media company, OVATION TV has an unparalleled commitment to the arts, culture, and captivating entertainment. Showcasing a lineup of critically acclaimed premium dramas, specials, documentaries, and iconic films, OVATION TV salutes innovative storytelling with popular programming that includes Inside the Actors Studio, Murdoch Mysteries, Riviera, Frankie Drake Mysteries, Arts Engines, Miss Fisher's Murder Mysteries, The Fall, Midsomer Murders, The Art Of, Celebrity Conversations, and The Sound of New York. Ovation also powers JOURNY, the dedicated streaming service where art, culture, and travel intersect. The company has provided more than $15M in contributions and in-kind support to arts institutions and arts education. Its signature advocacy platform, STAND FOR THE ARTS, includes a coalition of over 130 arts organizations, cultural institutions, and arts leaders throughout the country raising awareness about art's positive impact, protecting access for everyone, and encouraging action on behalf of the arts. OVATION TV is available on major providers via cable, satellite and telco systems including Comcast Cable/Xfinity, DIRECTV/AT&T U-verse, SPECTRUM, Verizon FiOS, as well as on demand. You can follow OVATION TV on Facebook, Twitter, YouTube, Instagram, OvationTV.com, and through our App, OVATION NOW.