Anthony Bourdain, Lee Chan, David Rocco, Chubby Hubby, and Others Take Viewers on Unforgettable Adventures Overseas
Los Angeles, CA: Ovation TV, America's only arts network, is set to celebrate Asian American and Pacific Islander Heritage Month 2021 (May 1-31) by hosting a special programming block every weekday morning from 6:00-8:00am ET, featuring curated episodes of Anthony Bourdain: No Reservations, David Rocco's Dolce India, Ovation TV original series Chasing the Sun: Asia, and more. The arts network will also highlight select programming in a curated "AAPI Heritage Month" section on the JOURNY app as well as on the "Watch" webpage of Ovation's website.
The AAPI Heritage Month programming block kicks off on Monday, May 3 at 6:00am ET with the 2016 documentary Ballerina; with intimate interviews, dance sequences, and archival material, Ella Havelka explores her identity and offers a glimpse into her life as an elite ballet dancer in the largest company in the southern hemisphere. Later in the month, stick around for Celebrity Conversations: Ai Weiwei, The Art Of: Cuisine China Live, and episodes of Gordon's Great Escape. For the full morning block programming schedule, please visit: https://ovationtv.com/schedule/.
"Ovation's JOURNY app is a natural extension of the network, highlighting the intersection of art, culture and travel with fantastic docuseries, films, and specials," said Scott Woodward, EVP of Programming and Production, Ovation TV. "By featuring the cuisine, architecture, and people from this great continent, we honor the rich and diverse history and influence of the Asian and Pacific Islands."
The special AAPI Heritage Month section on the JOURNY app and on the "Watch" webpage of Ovation's website will be available to all throughout the entire month of May, highlighting excellence in the AAPI community; this includes Welcome to the Railworld Japan with host Henry Golding, Lee Chan's World Food Tour, Luke Nguyen's Street Food Asia, The Pacific: In the Wake of Captain Cook with Sam Neill, and Vanishing Foods with host Aun "Chubby Hubby" Koh.
David Rocco's Dolce India: David Rocco heads to India to take the road less traveled, visiting lesser-known locales to uncover some of the country's hidden gems. He introduces viewers to the Portuguese influence in Goa, the Chinese community in Kolkata, and the holiest of Punjabi traditions in Amritsar, and samples plenty of culinary delights along the way.
Lee Chan's World Food Tour: Combining her passions of food and travel, Lee Chan ("My Kitchen Rules" and "Coxy's Big Break") eats her way around the globe. With her taste buds leading the way, Lee travels to every corner of the world cooking up local favorites, modern delicacies, and delicious desserts. From the markets of Asia, to the wilds of Africa, Lee's energetic zest for life will see her feasting on a menu of culture and cuisine. In the series, Lee Chan visits Vietnam, Egypt, France, South Korea, Germany, China, Canada, India, Malaysia, the United States, Australia, Singapore, and Cambodia.
Luke Nguyen's Railway Vietnam: Luke Nguyen takes viewers on a culinary journey in Vietnam, but this time with a difference. Luke travels by train from Ho Chi Minh in the south to Sa Pa in the north embarking on a journey of the senses, which combines his love of food, travel, trains and the Vietnamese people.
Luke Nguyen's Street Food Asia: Luke Nguyen takes to the streets of Asia to embark on a culinary exploration of its food and culture, as he explores street food throughout Saigon, Vietnam; Bangkok, Thailand; Kuala Lumpur, Malaysia; and Jakarta, Indonesia.
My Sri Lanka: Sydney chef Peter Kuruvita embarks on a journey through his ancestral home of Sri Lanka, discovering its traditional culture and uncovering plenty of delicious recipes on the way.
The New Creative India: takes viewers on a journey into the creative spaces and minds of India's artists – both upcoming and established – who are redefining the boundaries in their respective fields. Presented by artist duo and brothers, Manil and Rohit, the eight-part television series offers an insight to the world of contemporary Indian design, art, mixed-media, jewelry, fashion, even body-art.
The Pacific: In the Wake of Captain Cook with Sam Neill: Sam Neill journeys to the largest ocean in the world 250 years after the historic Captain James Cook began his epic exploration. Visiting the islands and lands where Captain Cook sailed and meeting the descendants of the people Cook met, Sam Neill explores the trials and triumphs, disasters and delights that followed.
Refugee Chef: Behind each dish is a story of survival. These chefs survived wars in their homeland and sought freedom elsewhere. Some of them didn't immediately acknowledge their heritage after escaping. They now celebrate family recipes from their home countries, change perceptions, and enrich the cities where they've built new lives.
Vanishing Foods: Aun Koh, better known by his moniker, Chubby Hubby, and one of Singapore's foremost food bloggers, tracks down the guardians of these disappearing recipes. He uncovers the stories behind our changing food culture, as he learns to cook these dishes. Through creativity, Aun pays homage to these traditions by giving the foods a modern twist – entrenching them not only in history, but also in the here and now.
Welcome to the Railworld Japan: Grab your ticket to a nationwide train journey of the Land of the Rising Sun with Henry Golding ("Crazy Rich Asians"). Discover the rich culture, fascinating attractions, and mouth-watering delicacies of Japan.
During Asian American and Pacific Islander Heritage Month, The Library of Congress, National Archives and Records Administration, National Endowment for the Humanities, National Gallery of Art, National Park Service, Smithsonian Institution and United States Holocaust Memorial Museum join in paying tribute to the generations of Asian and Pacific Islanders who have enriched America's history and are instrumental in its future success.
About JOURNY
JOURNY is the only travel-entertainment app at the intersection of travel, art, and culture! Watch award-winning television series and popular shorts focused on immersive experiences and unique storytelling for FREE! Powered by Ovation and designed for the conscientious traveler, our programming centers world travel, cultural tourism, and global citizenry. Utilizing a network of talented and passionate travel filmmakers, producers and creators, JOURNY brings together the voices and stories that make us connected and human. Journy is available on Fire TV, Apple TV and iOS devices, Android, Roku, XUMO, Vewd, Plex, Samsung TV Plus, DistroTV, and at https://ovationtv.com/watch/journy/.
About OVATION TV America's Only Arts Network
As an independent television, production, and digital media company, OVATION TV has an unparalleled commitment to the arts, culture, and captivating entertainment.  Showcasing a lineup of critically-acclaimed premium dramas, specials, documentaries, and iconic films, OVATION TV salutes innovative storytelling with popular programming that includes Inside the Actors Studio, Murdoch Mysteries, Riviera, Frankie Drake Mysteries, Miss Fisher's Murder Mysteries, The Fall, Luther, Midsomer Murders, Landscape Artist of the Year, Grand Designs, Amazing Hotels, Chasing the Sun, and Anthony Bourdain: No Reservations. Ovation also powers JOURNY, the dedicated streaming service where art, culture, and travel intersect.  The company has provided more than $15M in contributions and in-kind support to arts institutions and arts education.  Its signature advocacy platform, STAND FOR THE ARTS, includes a coalition of over 130 arts organizations, cultural institutions, and arts leaders throughout the country raising awareness about art's positive impact, protecting access for everyone, and encouraging action on behalf of the arts.  OVATION TV is available on major providers via cable, satellite and telco systems including Comcast Cable/Xfinity, DIRECTV, AT&T TV, SPECTRUM, Verizon FiOS, as well as on demand.  You can follow OVATION TV on Facebook, Twitter, YouTube, Instagram, OvationTV.com, and through our App, OVATION NOW.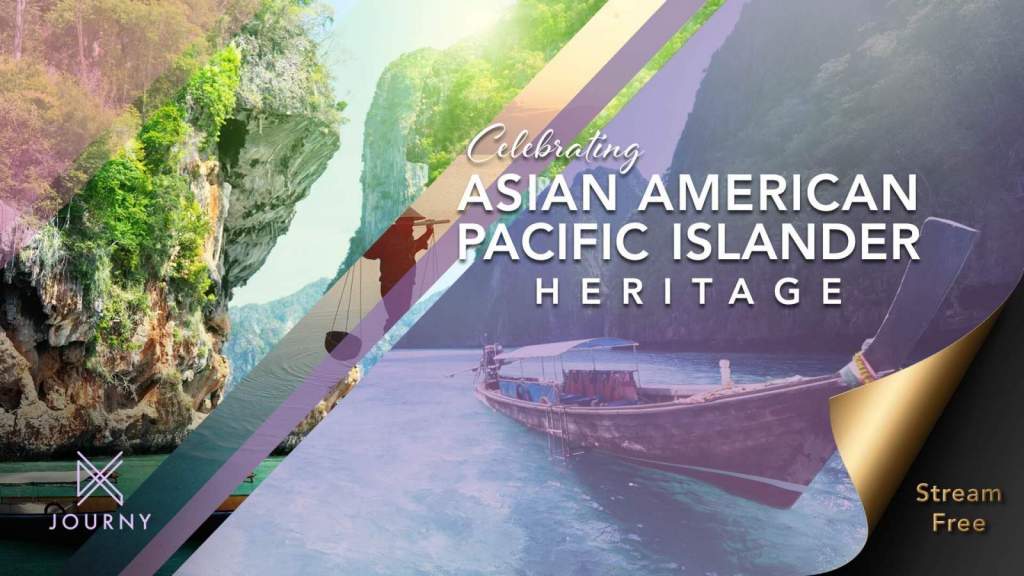 ###