Deal Includes The Straits, a Crime Drama Starring Brian Cox; a Jessie J Concert Film; Two Series Hosted by Adventurer Ben Fogle; and Ten Seasons of Detective Series Taggart
Ovation TV, America's premier arts network, has acquired the U.S. rights for twelve titles from DCD Rights. Clocking in at just over 134 hours, the titles – both scripted and unscripted – cover genres such as crime drama, art history, live performance, women's history, and travel docuseries. Select titles will air on the linear network, while others will debut on Ovation's digital properties Arthouse, Mystery Alley, and JOURNY. The announcement was made today by Scott Woodward, EVP Programming and Production, Ovation.
"Ovation is pleased to continue our productive relationship with DCD. These twelve titles perfectly represent our mission statement connecting viewers to all forms of art and artistic expression through varied programming," stated Woodward. "From photography and live performance to mystery storytelling and cultural travel experiences, the Ovation audience will have access to an abundance of excellent programming throughout the year."
International distributor Nicky Davies Williams, CEO, DCD Rights added, "We're proud of our ever-expanding and wide-ranging portfolio which stretches from premium drama, across factual and into music specials. It's a privilege to continue to work with the team at Ovation and we're very pleased to see this diverse selection of series heading across the Atlantic for their discerning audiences in the US."
A list of all acquired titles is below:
The Ascent of Women: a 10,000 Year Story – 4 x 60' – Dr. Amanda Foreman's unprecedented series traverses countries and continents to uncover key stories of women that have made and changed human history from 10,000 BC to the present day.  This fascinating series visits archaeological sites, uncovers extraordinary women who created their own routes to power, explores the role of women in Asia under the philosophy religions of Confucianism and Buddhism, and finally looks at the role of women in revolutions that have transformed the modern world: from political uprisings to reproductive rights.
Can a Computer Make a Hit Musical? – 2 x 60' – In a bid to explore the creative capacity of coding, scientists and musical theatre writers team up in a bold and bonkers experiment to test whether computers have the capacity to create a West End musical. By first formulating the recipe for a musical success, the team then task the computers to use this knowledge in order to generate a script, including the storyline, setting, lyrics, and musical composition. Will the music and lyrics generated by a computer be fit for the West End Stage?
Concrete Canvas – 10 x 30' – Concrete Canvas is a ten-part series following internationally renowned pavement artist Julian Beever around the world creating his unique 3D chalk drawings. A true master of his art, Julian has become a global phenomenon after his trompe l'oeil works appeared on the internet, wowing art lovers across the world.
Jessie J: Alive at the O2 – 1 x 60' – Jessie J delivers a truly inspiring and incredible arena performance packed with international hits from both her multi-platinum albums 'Who You Are' and 'Alive.' The concert, filled with positive pop, impressive vocals, flashy lights, flames, confetti, and a fabulous wardrobe, delivers hit after hit including 'Domino,' 'Laserlight,' 'Thunder,' 'Excuse My Rude,' 'Do It Like A Dude,' 'Price Tag,' and 'It's My Party.'
Off Camera – 18 x 60' – this series delves into the lives of some of Hollywood's hottest talent, as photographer/director Sam Jones hosts interviews with a myriad of some of the world's most recognized artists. Stepping away from the spotlight, each celebrity opens up about some of those deeper questions that leave us wondering.
The Story of Women & Art – 3 x 60' – In this fascinating 3-part series, Amanda Vickery explores the world of women and art. The series follows 6-8 artists per episode and takes us from the Renaissance period where amongst other artists, we learn about Lavinia Fontana, one of the few women to have a body of work in the Uffizi, through the 18th Century where we follow Amanda exploring the French artist Elisabeth Vigée le Brun, who had considerable commercial triumph and produced no less than a thousand paintings whilst also enjoying the patronage of Marie Antoinette, to the early 20th Century – the point at which women began to find parity in terms of training and education in the Arts.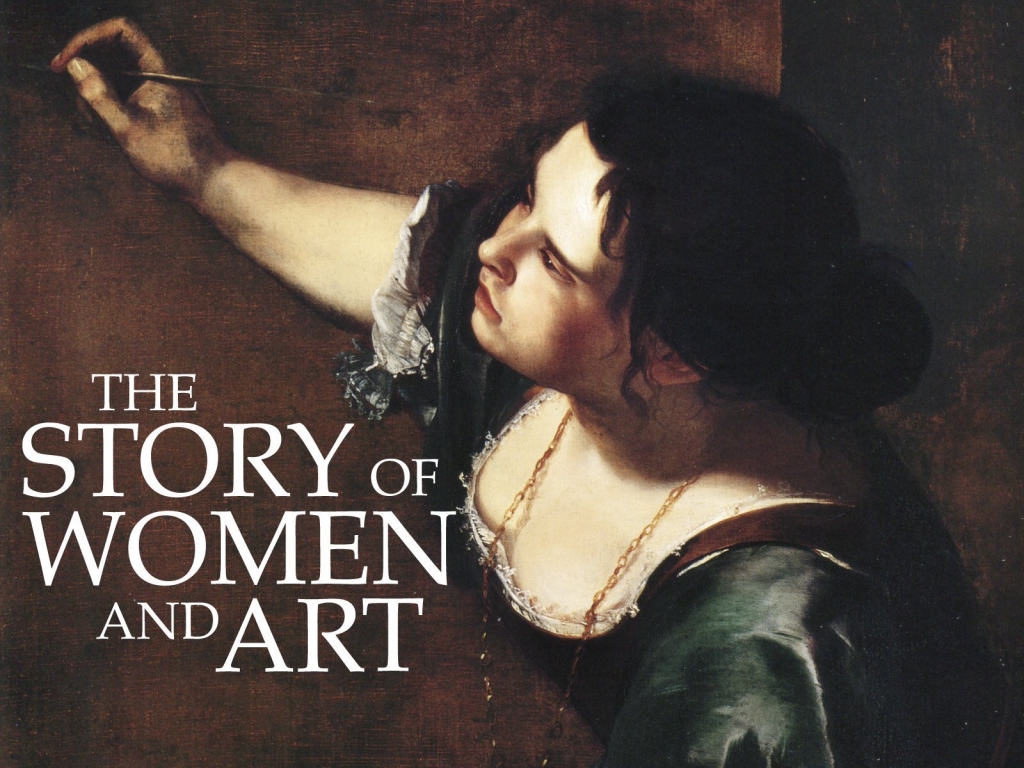 The Straits – 10 x 60' – This is a story of a family as much as it is a tale of crime. Harry Montebello (Brian Cox) is rich and runs one of the most successful crime organizations in Queensland. He is married to a prominent Torres Strait Island woman (Rena Owen). Virtually untouchable, he seems to have it all. Which is why his family is shocked when he announces that he wants his three sons to compete for the right to replace him as head of the family when the time comes for him to retire. Noel (Aaron Fa'aoso), his brothers Marou (Jim Bani) and Gary (Firass Durani), and sister, Sissi (Suzannah Bayes-Morton), jockey for dominant position of this new enterprise as the family faces a series of threats to its business… and to their lives.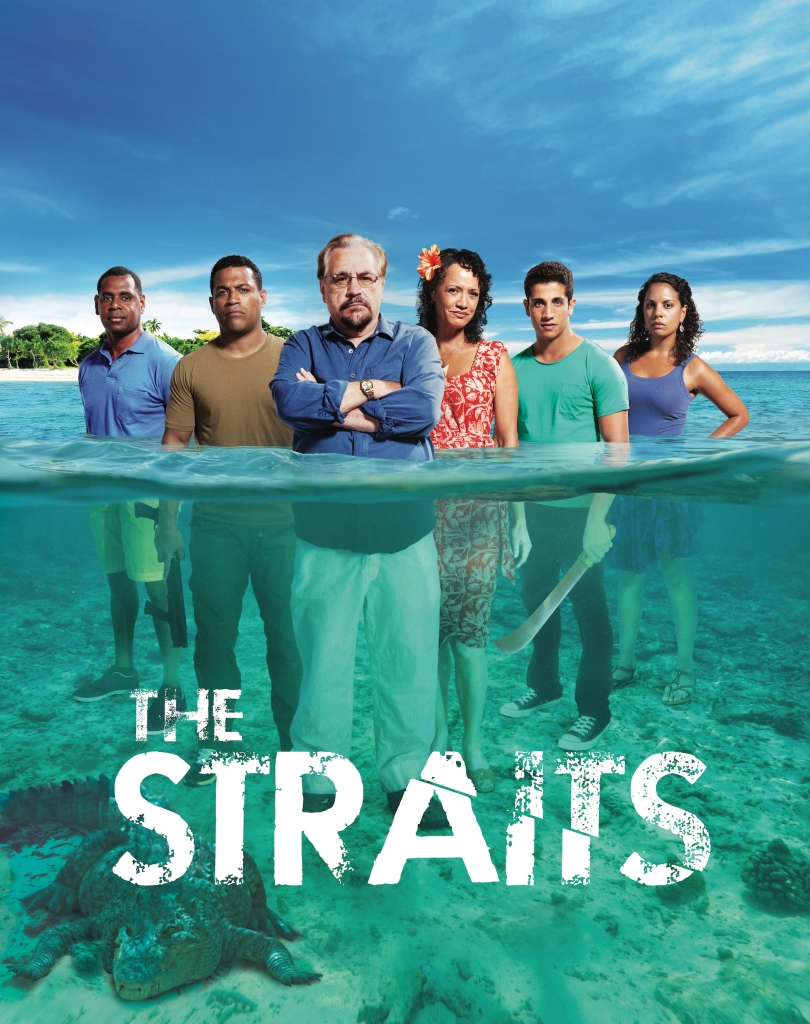 Taggart – 29 x 130' – Action-packed, pacy, slick, edgy and sinister, hard-hitting crime drama series Taggart has evolved throughout the years to high acclaim. With DCI Jim Taggart (Mark McManus) arriving on the scene as the quiet anti-hero, followed by shady and rebellious DI Ross's (John Michie) maverick approach to policing, as well as calm but calculated DC Fraser (Colin McCredie), each detective contributes a new dimension to an array of difficult and complex cases. From corporate fraud to gangland drug warfare, the menacing nature of cases over its 28-year run paves the way for a generation of detective series, with its most recent focusing on a tight unit, headed by DCI Burke (Alex Norton), as they investigate a number of unique cases.
The following will premiere on JOURNY throughout the calendar year and via curated stunts:
Ocean Adventurer – 3 x 60' – The Ocean Adventurer team, led by maritime specialist and conservationist David de Villiers, helps those with a passion for the sea and a lifelong interest in exploring what lies beneath its surface to realize their dreams. This adventure filled series explores Southern Africa's diverse marine ecosystems and wildlife on its tempestuous coastline and magnificent waters through daunting, specialized challenges set by ocean-loving guests.
Scottish Island with Ben Fogle – 4 x 60' – In this stunningly shot travelogue series, adventurer Ben Fogle sets out on a personal pilgrimage across Scotland's breathtakingly beautiful islands. In a quest to rediscover his own sense of spirituality, he braves the elements to sail from the magical Outer Hebrides to the wild Shetland Isles: finding remote clifftop hideaways, temple ruins, and secret beaches for cold water dips! Along the way, Ben encounters characterful locals who teach him how these ancient landscapes nurture values and beliefs as strong as the winds that blow across them.
Survival of the Species with Ben Fogle – 5 x 60' – Follow British broadcaster Ben Fogle as he explores some of the key issues around conservation in Africa. The series looks at the impact of humans and infrastructure on nature, whilst considering the human species' evolutionary needs. Exploring Human & Wildlife Conflict, Hunting, Human Impact, Poaching, and Endangered Species such as the Pangolin and Rhinoceros, we follow Ben as he aims to start a conversation about conservation. Traveling to South Africa, Namibia, Uganda, Kenya and Liberia, Survival Of The Species showcases the beauty and extreme diversity of the African continent while conversing with key experts in the field.
Wildest Places – 12 x 60' – Explore some of the most incredible natural habitats on the planet and an extraordinarily diverse range of wildlife. Covering the Pacific, Antarctic, and Australia, this series includes amazing never-before-seen footage filmed over more than 10 years. Wildest Pacific goes above and below the water to uncover spectacular and surprising marine life on our most significant coral reefs, bays, and islands. At the far southern reaches of the world, Wildest Antarctic journeys to our coldest continent and southern seas, whilst Wildest Australia crosses a continent that has evolved wildlife like nowhere else on Earth. This series showcases astonishing aspects of animal life in an untamed world and features rarely captured animal behaviors in remote habitats.
About OVATION TV America's Premier Arts Network
As an independent television, production, and digital media company, OVATION TV has an unparalleled commitment to the arts, culture, and captivating entertainment.  Showcasing a lineup of critically acclaimed premium dramas, specials, documentaries, and iconic films, OVATION TV salutes innovative storytelling with popular programming that includes Inside the Actors Studio, Murdoch Mysteries, Riviera, Frankie Drake Mysteries, Arts Engines, Miss Fisher's Murder Mysteries, The Fall, Midsomer Murders, The Art Of, Celebrity Conversations, and The Sound of New York. Ovation also powers JOURNY, the dedicated streaming service where art, culture, and travel intersect.  The company has provided more than $15M in contributions and in-kind support to arts institutions and arts education.  Its signature advocacy platform, STAND FOR THE ARTS, includes a coalition of over 150 arts organizations, cultural institutions, and arts leaders throughout the country raising awareness about art's positive impact, protecting access for everyone, and encouraging action on behalf of the arts.  OVATION TV is available on major providers via cable, satellite, and telco systems including Comcast Cable/Xfinity, DIRECTV/AT&T U-verse, SPECTRUM, Verizon FiOS, as well as on demand.  You can follow OVATION TV on Facebook, Twitter, YouTube, Instagram, OvationTV.com, and through our App, OVATION NOW.
About JOURNY
JOURNY is the only travel-entertainment app at the intersection of travel, art, and culture! Watch award-winning television series focused on immersive experiences and unique storytelling for FREE! Powered by Ovation and designed for the conscientious traveler, our programming centers world travel, cultural tourism, and global citizenry. Utilizing a network of talented and passionate travel filmmakers, producers, and creators, JOURNY brings together the voices and stories that make us connected and human. JOURNY is available on 300MM+ connected TVs via Amazon Fire TV, Apple TV, Android TV, Roku, XUMO, Vewd, Samsung TV Plus, Vizio WatchFree+, Plex, DistroTV, and Verizon Stream; as well as on millions of iOS and Android mobile devices.
About DCD
DCD Rights is one of the UK's leading independent television programming distributors representing 3,500 hours of content across a wide range of genres, including drama, factual entertainment, lifestyle, music, documentary programming and formats. DCD Rights' catalogue contains shows from top international producers/directors and independent producers and also features classic and cutting-edge concerts. An independent for more than 30 years, the company has recently become part of 108 Media. Find out more on www.dcdrights.com.